This page was created in hopes of making information on the McGregor Venture Cat 15 available those of you who wish to repair or restore their boats. The VC15 is a fairly rare cat, and as such, little information is available, as I have personally found out. This is a work in progress, a living document, and will be updated from time to time. If you have information or photos that would be valuable, or of interest to other VC 15 owners, please submit for addition to this web site. Credit will be given for all submissions.

My acquaintance with the VC15 came about purely by chance. My wife and I had taken a couple of sailing lessons, a few years ago, which sparked our interest in owning a boat. I have looked at various types of used and new boats, with each having it's advantages and disadvantages. Too many boats and too little knowledge! My technical knowledge, as an engineer, made it even worse as I intently studied boats on paper but having very little real world practical experience. I thought that a cat would be fun, but it had the disadvantages of poor tacking and sit on rather than sit in. We had looked at a number of small sail boats before I came across an ad for a VC15, which I responded to. The boat had excellent hulls and rigging, good sails, but very poor wooden rudders and some missing parts. I declined the boat, but the owner was motivated to sell. I did not want, or need, a project boat. In desperation, the owner reduced the price by 50%. We took "Sail Cat" home!

Then came the business of making her ready to sail, of which I knew little. Thanks to another VC15 owner in Canada, I learned quite a bit about what was missing and was able to purchase much of what I needed from him. "Sail Cat" was well on her way to being ready to sail by the spring of 2001. As fate would have it, a medical issue didn't allow us to sail and as of spring of 2002 we looked forward to a first launch in the following months. Finally, in the late summer of 2002, we launched Sail Cat for the first time. Having only sailed a dozen hours in a Lido 14, I was concerned that a cat would be more than I could handle. Nothing could have been easier! She handled like a dream and was very responsive, yet extremely stable. As of summer 2003, we have a safe, sea worthy cat and are constantly making changes and improvements to improve ease of setup, sailing, performance and safety .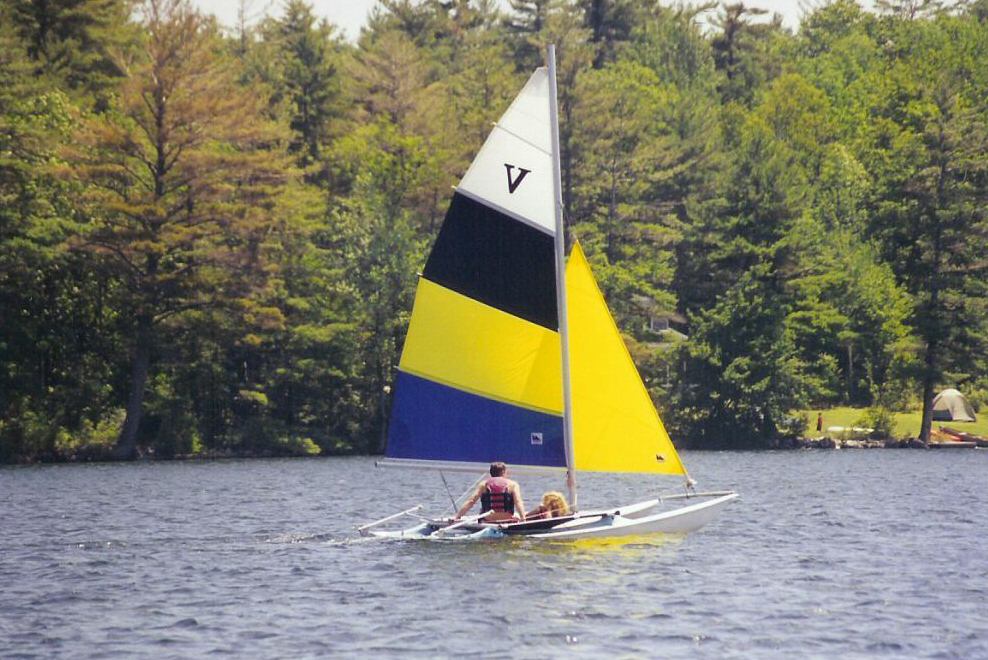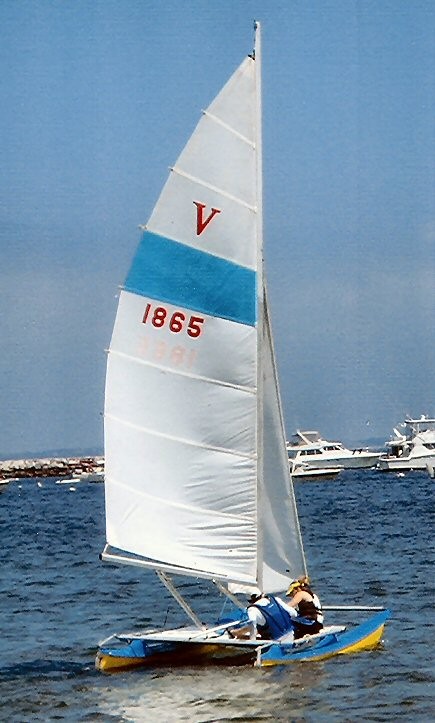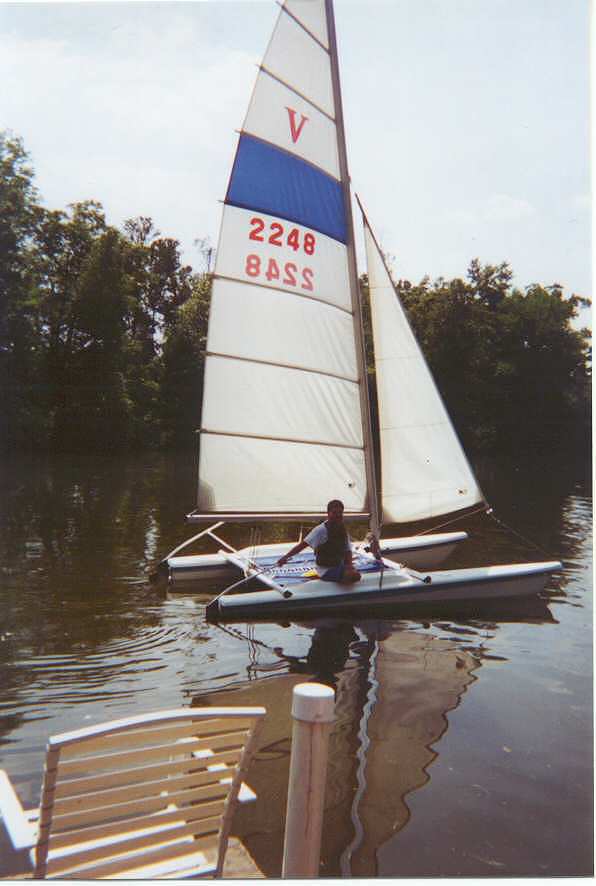 Photos courtesy of G. Cohan, D. Reddington, D. Struthers respectively
Copyright 1998-2020 by Mineralogical Research Co.
All rights reserved.